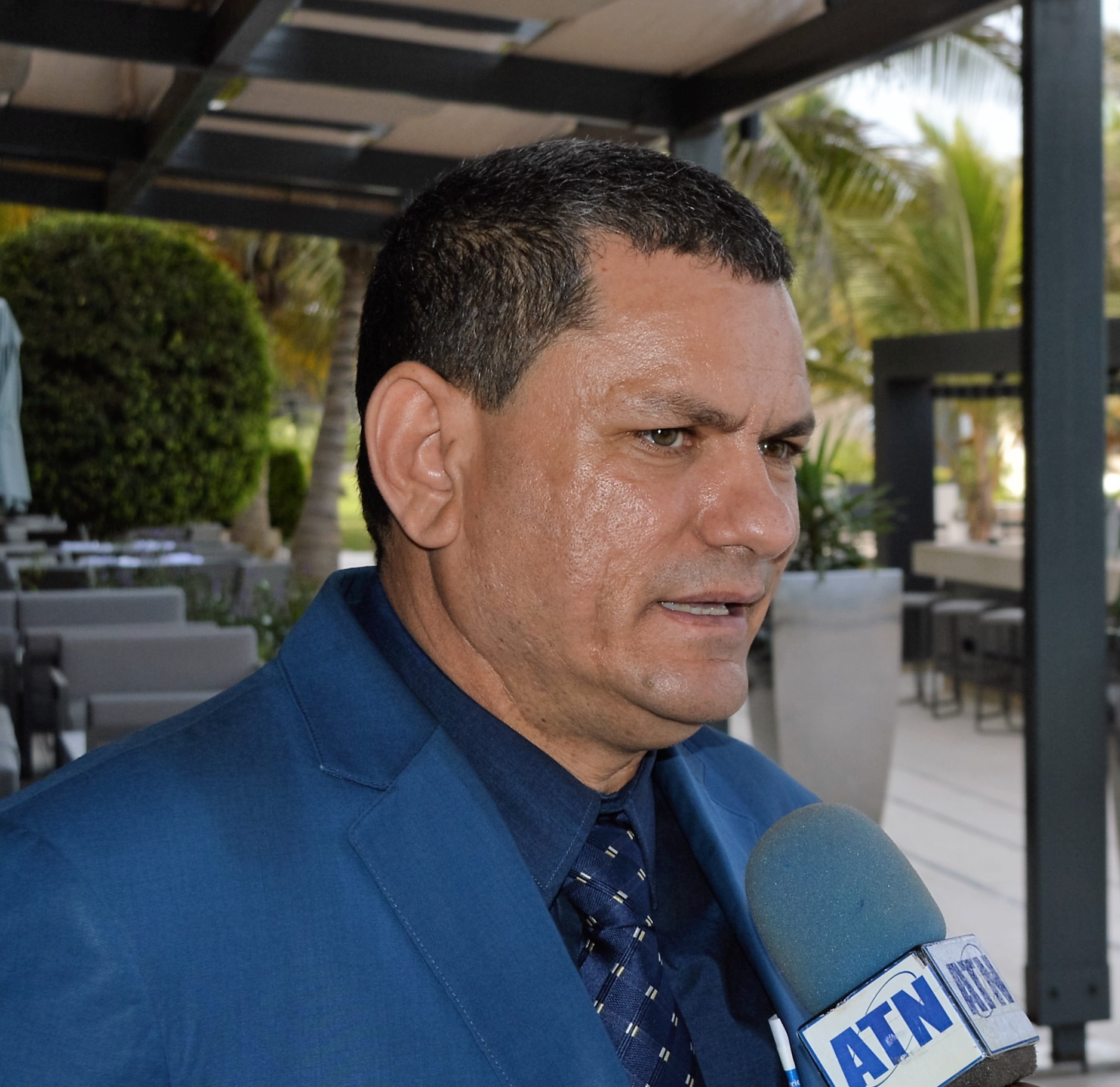 The Director General of WAHO, Dr. Xavier Crespin, a national from Niger, is a State Medical Graduate, Specialist in Public Health, Nutrition, Health Services Administration and Management, and Health Policy and Financing.
After his studies, his career began in 1990 in Niger where he successively served as Doctor-supervisor, District Chief Medical Officer, Head of the Tahoua Military Nursery, Regional Director of Public Health for the Tahoua region and cumulatively Regional Coordinator of the World Bank (WB) funded "Population" Project and Director of the USAID funded "Quality Assurance in Health Services" Project during the same period.
Since 1998 he has been Regional Director of Public Health in the Tillabéry region of Niger, where he is also Regional Coordinator of the "Health II/IDA" project funded by the World Bank (WB) and National Director of the "Support for Primary Health Care" project funded by the Dutch Organisation -SNV and the European Union (EU). From 2000 to 2005, he was Representative/Director of the American NGO Helen Keller International (HKI) in Niamey, Niger, then became Resident Representative/Director of HKI in Yaoundé, Cameroon, from 2005 to 2010.
Prior to his appointment as Director General of WAHO, he was Chief of the Health, Survival and Child Development Section in charge of the Health/HIV, Nutrition, Water, Sanitation and Hygiene, Communication for Health Behaviour Change and Humanitarian and Emergency Action components in UNICEF.
Dr. Xavier Crespin, has received several honours including : 
The rank of Officer of the National Order of Niger; 
The Grade of Knight of the Order of Merit of Niger; 
The Medal of Honour for Work; 
The Niger Public Health Medal of Honour; 
The Official Testimony of Satisfaction of the Minister of Public Health of Cameroon; and
HKI Employee Recognition Award, issued by the President and CEO of Helen Keller International (New York-USA).
Author of several scientific publications, Dr. CRESPIN Xavier is fluent in French and English.