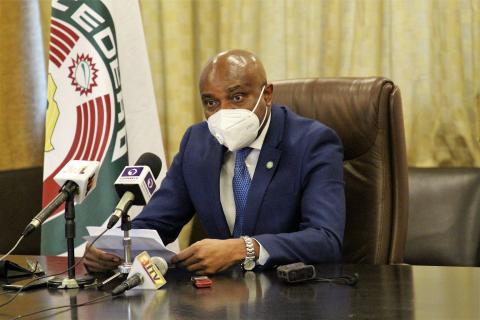 Commemorating WAHO 33rd Anniversary
The West African Health Organization (WAHO), the Health Institution of the Economic Community of West African States (ECOWAS) is commemorating the 33rd anniversary of its creation.
It was created by Protocol A/P2/7/87 of 9 July 1987 signed in Abuja by the Heads of State and Government.
The commemoration is under the theme: "Bridging the gap to health access amidst health insecurity"
Activities marking the commemoration include:
A press conference
A donation to the Ministry of Public Health of Niger
A webinar on the theme
A twitter chat on Risk Communication.
Attached is the 2020 WAHO Day Message from the WAHO DG and below are some photos from the day.