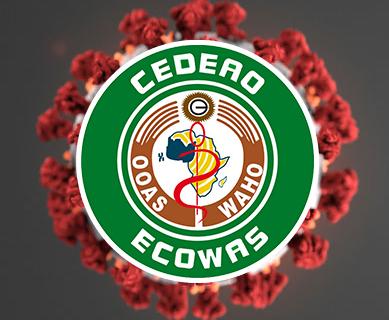 Meeting of the COVID-19 Ministerial Coordination Committee on Health
The Ministers of Health of the Economic Community of West African States (ECOWAS) will be holding a virtual meeting on 2 June 2020, scheduled to start at 10:00am Universal Time.
Objective of the meeting:
To strengthen communication and review regional and national approaches to all major health issues particularly COVID-19.
The meeting will also be an opportunity for WAHO, the Specialized Health Institution of ECOWAS, mandated by the Authority of Heads of State and Government to lead the regional response, to:
provide an update on the epidemiological situation across the region, and to discuss lessons learnt and challenges encountered;
update the Ministers on the approaches being used to support the Champion in his coordination efforts; and
discuss post COVID-19 strategies and plans to mitigate impact of the pandemic on other areas such as Maternal Health, Sexual and Reproductive Health, Malaria, Mental Health.