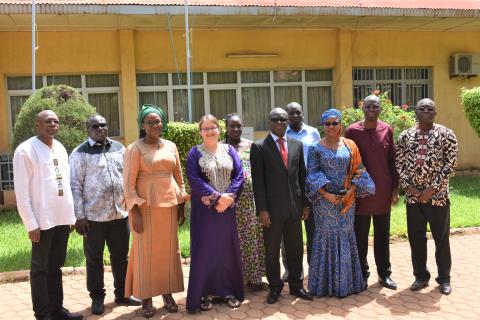 WAHO Strongly Committed to the Emergence of Civil Society in the Field of Sexual and Reproductive Rights and Health
Bobo-Dioulasso hosted on Tuesday, July 03, 2019 in the West African Health Organization, the Pre-selection Meeting of Civil Society Organizations as part of the second cycle of FONDEMSAN.
This fund, reserved for the financing of my social and political mobilization projects in the field of SRHR for adolescents and youth, concerns exclusively consortia of national intermediary CSOs.
The Director General of WAHO, in his opening address to the meeting, delivered by Dr. Kofi BUSIA, Director of the Department of Health Care, dwelt on the main purpose of FONDEMSAN, which is to promote the emergence of civil society in the field of sexual and reproductive rights and health. He reaffirmed WAHO's interest in selecting and supporting CSOs from Benin, Burkina Faso, GUINEA, Mali and Niger, and took the opportunity to express his thanks to Equilibre & Population and FONDEMSAN's financial partners, AFD and Bill an Melinda Gates Foundation (BMGF). He wished the participants every success in the work and declared the meeting open.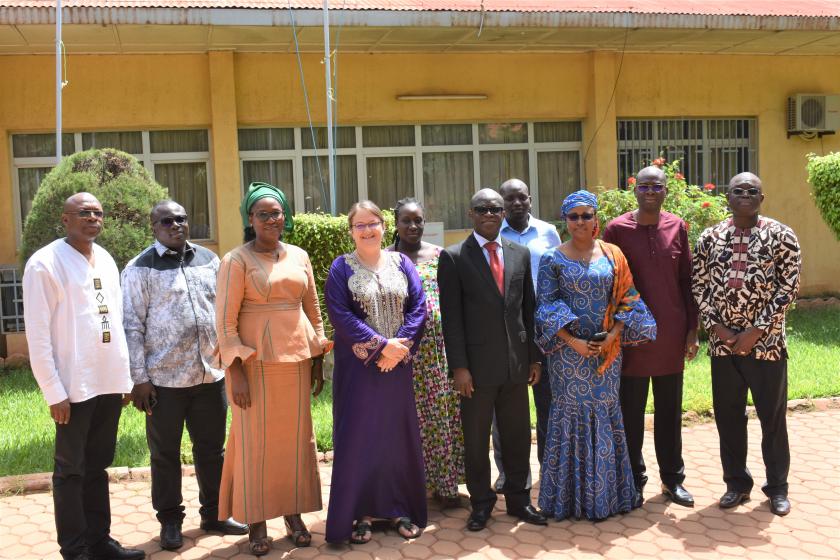 Group Photograph after the opening ceremony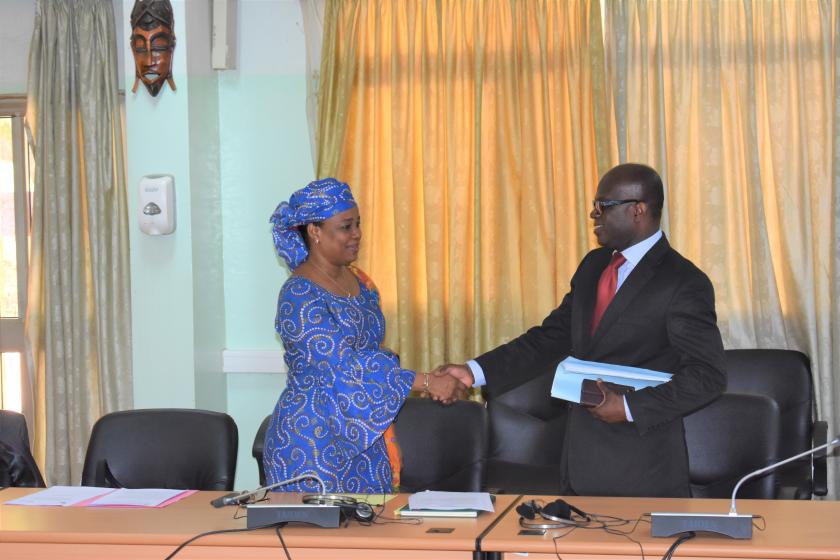 The Director congratulating the DEMSAN Coordinator for a good job done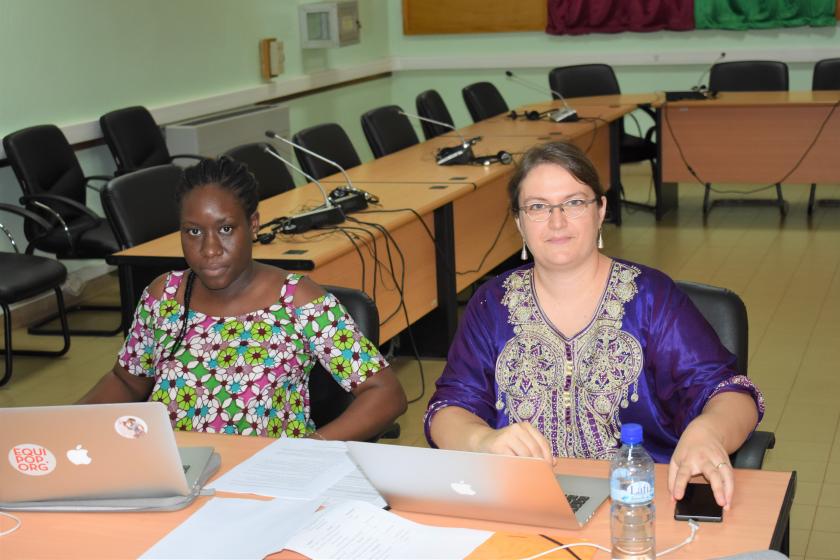 Equilibre & Population team