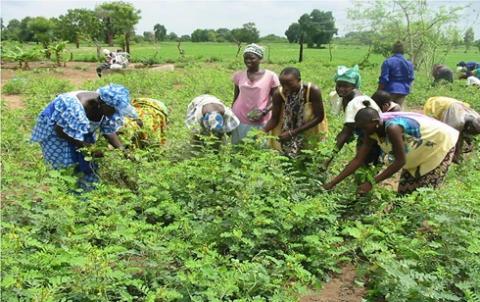 ECOWAS organises a training of trainers of traditional medicine practitioners around WHO Guidelines on Good Practices for Cultivation, Harvesting and Manufacturing of Medicinal Plants
Abidjan, COTE D'IVOIRE - In accordance with its objective to assist the ECOWAS Member States to promote the rational use of herbal medicines, the West African Health Organisation (WAHO) organised a workshop in Abidjan-Côte d'Ivoire, from 11 to 12 April 2019, to train trainers of traditional medicine practitioners (TMPs) on Good Agricultural and Collection Practices (GACP), and Good Manufacturing Practices (GMP).
The official opening ceremony of the workshop was chaired by the Director General of Health of the Ministry of Health and Public Hygiene of Côte d'Ivoire, Prof. Mamadou SAMBA, representing the Honourable Minister of Health. Speakers at the Opening Ceremony were Dr Kofi BUSIA, Director of Healthcare Services at WAHO; Mrs Zaïnab Ujudud SHARIF, Head of the Traditional/Complementary Medicine Department of the Federal Republic of Nigeria; and Prof. Mamadou SAMBA.
The training was facilitated by Prof. Yvette Bra N'guessan FOFIE of the Department of Pharmaceutics and Botany of the "Université Félix Houphouët Boigny", Côte d'Ivoire.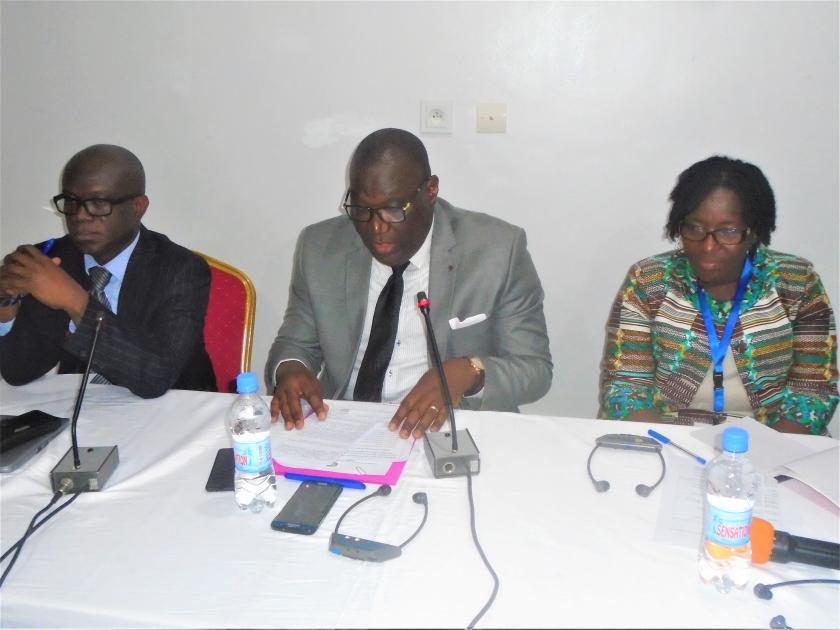 From left to right: Dr Kofi Busia, Pr. Mamadou Samba, and Pr. Yvette N.B. Fofie
The meeting noted WAHO's continuous commitment to the promotion of rational traditional medicine practices in the ECOWAS region, as evidenced by the implementation of several high impact interventions, such as the development of botanical gardens and provision of technical and financial support for research into medicinal plants.
The meeting emphasized the importance of quality standards for plant raw materials, particularly at the different stages in the production of plant medicines, from cultivation through harvesting to storage.

Harvesting of medicinal plants in Senegal (left) and Nigeria (right)
Considering the Technical Barriers to Trade, participants highlighted the importance of intellectual property protection of herbal medicines for large-scale distribution and production.
Participants recommended the use of local languages for effective supervision and sensitisation of TMPs with a view to guaranteeing the community impact of the training received during the workshop.
Participants invited WAHO to advocate to the ECOWAS Member States and National Regulatory Authorities to support country-level implementation of the institutional and technical requirements of the WHO Guidelines on GACP; to coordinate an integrated program for monitoring and evaluating the implementation, and to support small scale clinical trials of herbal medicines with proven efficacy.
Participants thanked the authorities of Côte d'Ivoire for the warm reception accorded to the various delegations and for the availability of the Ministry of Health, which ensured the success of the workshop.
Participants expressed their sincere thanks to WAHO for given particular attention to the subject matter of the meeting, and for making available to the Member States such unique platforms for enhancing the capacities of the various stakeholders in this often neglected area in the traditional medicine value chain.