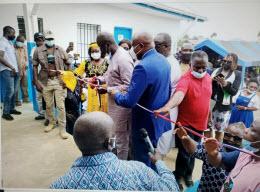 Background
One of WAHO's priority programmes of intervention is the "Promotion of Quality Standards in Health Care and Centres of Excellence." Issues of health infrastructure and biomedical equipment are at the heart of this priority programme. The recurrence of health events, including epidemics, population movements in normal times and in times of socio-political conflict or war, requires interventions with regional added value, such as those relating to cross-border issues.
This is why, following the Ebola Virus Disease (EVD) Epidemic of 2014-2015 which severely affected three of our ECOWAS member countries, namely Guinea, Sierra Leone and Liberia, WAHO invested in the promotion of quality health infrastructures in general, and those in cross-border areas in particular.
Thus, in 2017, WAHO undertook missions to identify health infrastructure needs by targeting two cross-border nodes, namely the one linking Guinea, Liberia and Sierra Leone (post-Ebola zone) and the one linking Burkina Faso, Mali and Niger (Sahel zone).  The results of these missions led the WAHO Directorate General to choose, in collaboration with the health authorities, the construction of a modern health centre in Bo-Waterside in Liberia, on its border with Sierra Leone.
Liberia has been selected to be the first Country for the construction. It is expected that similar project will take place on the other side of the boarder hence; the success of first in Liberia will be the benchmark in the region.
The health center has been instrumental in improving cross-border surveillance, particularly since the start of the COVID-19 pandemic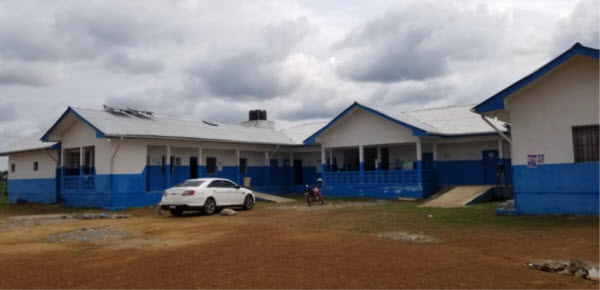 Link : https://fortunetvliberia.com/waho-director-general-professor-stanley-okoro-pledges-support-to-liberias-health-sector-participates-in-bo-watersides-health-center-dedication/