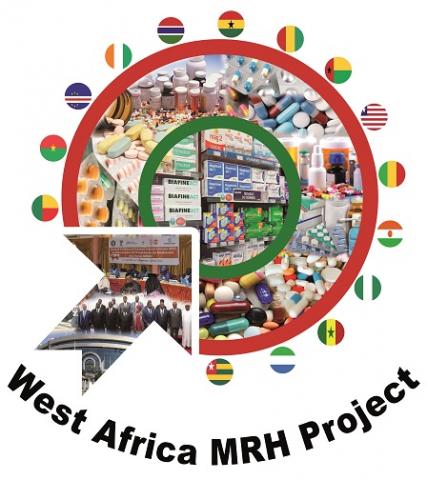 PROJECT SUMMARY
Project Title: West Africa Medicines Regulatory Harmonization Project (WA-MRH) 
Coverage Area: 15 ECOWAS countries
Start date:  20 July 2017
End date: 14 May 2020
Project Development Objective (PDO): To Improve the availability of quality, safe and effective medicines and vaccines in the ECOWAS region.
PDO Results Indicators:
IR1: At least 7 NMRAs participating in a joint assessment of submitted application(s) for registration of medicines/vaccines  and taking the outcome as a basis for their regulatory decision;
IR2: 4 or more NMRAs in the ECOWAS region have applied for International Standards Organization (ISO 9001-2015) certification on quality management system.
Components:
C1 - Regional Coordination and Capacity Building for Medicines and Vaccines Registration Harmonization;
C2 - Institutional Development and Strengthening of National Medicines Regulatory Authorities.
Beneficiaries:
The project will support medicines and vaccines registration harmonization among fifteen (15) NMRAs in the ECOWAS region; and improve efficiency and transparency in the registration of medicines and vaccines used for preventing and treating diseases.
Pharmaceutical manufacturers will also benefit from being able to ensure the predictability of the process, review timeframe and competency of the reviewers for medicines and vaccines registration in the West Africa region and transparent publication of the outcomes of reviews.
Regional Coordination: West African Health Organization (WAHO).
--------- ONGOING PROCUREMENT -------------------------------
Reference: MPDER-MRH/EOI/19/001-00
Country: Ghana
Deadline: Monday September 30 2019 - 23:59
----------------------------------------------------------------------------------------------------------------------------------------------
Reference: MPDER-MRH/EOI/19/002-00
Country: Ghana
Deadline: Monday September 30 2019 - 23:59
----------------------------------------------------------------------------------------------------------------------------------------------
Reference: MPDER-MRH/EOI/19/003-00
Country: Ghana
Deadline: Monday September 30 2019 - 23:59
----------------------------------------------------------------------------------------------------------------------------------------------
Reference: MPDER-MRH/EOI/19/004-00
Country: Ghana
Deadline: Monday September 30 2019 - 23:59
----------------------------------------------------------------------------------------------------------------------------------------------
Reference: MPDER-MRH/EOI/19/005-00
Country: Ghana
Deadline: Monday September 30 2019 - 23:59
----------------------------------------------------------------------------------------------------------------------------------------------
Reference: MPDER-MRH/EOI/19/006-00
Country: Ghana
Deadline: Monday September 30 2019 - 23:59
----------------------------------------------------------------------------------------------------------------------------------------------
Reference: MPDER-MRH/EOI/19/007-00
Country: Ghana
Deadline: Monday September 30 2019 - 23:59
----------------------------------------------------------------------------------------------------------------------------------------------